Masterfield Furniture
About Us
---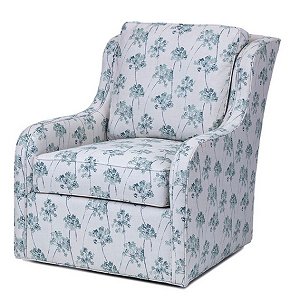 Established in 1974 by Jake Hefner, Masterfield Furniture Co. has been producing high quality, eight-way hand tied upholstered furniture. The 150 thousand square foot manufacturing facility is located in Taylorsville, NC. The second generation, Johnny and Jeffrey Hefner continues the hands on philosophy of their father to ensure the superior quality that has been the hallmark of the Masterfield product.

Our Quality Construction
---
Eight-way hand tied springs with high grade polyester twine, double cone coil springs
Select kiln dried maple hardwood frames
All main joints are glued and double doweled for maximum stability
Steel band cross under each spring for extra support
All main joints are corner blocked for added strength
We Back Our Products
---
Frames and Springs
Limited Warranty is available to the original purchaser on the frame and spring construction against defective material or workmanship.
Cushions
The cushions have a limited five-year warranty. Only the actual loss of foam resiliency is covered by this warranty. The loss of resiliency should not be confused with normal softening and flattening that will occur in all foam as a result of use and aging. Due to the request for soft cushions, some designs will show more comfort wrinkles. These comfort wrinkles will continue to enhance your upholstery with use.
Material and construction used in manufacturing of Masterfield Furniture are the highest quality standards. Since comfort is of prime importance in upholstered furniture, soft filling materials are used whenever design allows. With softness and comfort there will be wrinkles of the outer cover which result from flexing and fabric stretch. These wrinkles will vary in nature according to the individual cushion, fabric and frame construction. To obtain maximum comfort and service from your Masterfield upholstered furniture we recommend the following:
All cushions should be reversed periodically for even wear and tear. Pillows should be hand fluffed regularly to enhance their appearance.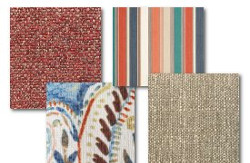 Fabric (One year Limited Warranty)
Masterfield has available several hundred fashion fabrics from which you may choose for your furniture. Although, the fabric mills offer us NO warranty, we offer you a one-year warranty on all fabrics except for piling and fading. This warranty applies to the original purchaser and valid only if the furniture has received normal usage and has not been subject to abuse, soil, or improper care. All warranties on fabric are null and void by Masterfield if treated by any additional fabric protection. Also, this warranty is voided if subjected to animals.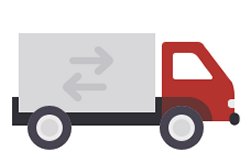 Transportation
Masterfield Furniture will repair or replace at our option any part of the warranted product found to be defective within the terms of the warranty. These repairs will be made without charge for labor as long as you send notice of the defect within one year from the date of retail delivery of your furniture. Masterfield will not be liable for transportation and handling charges.