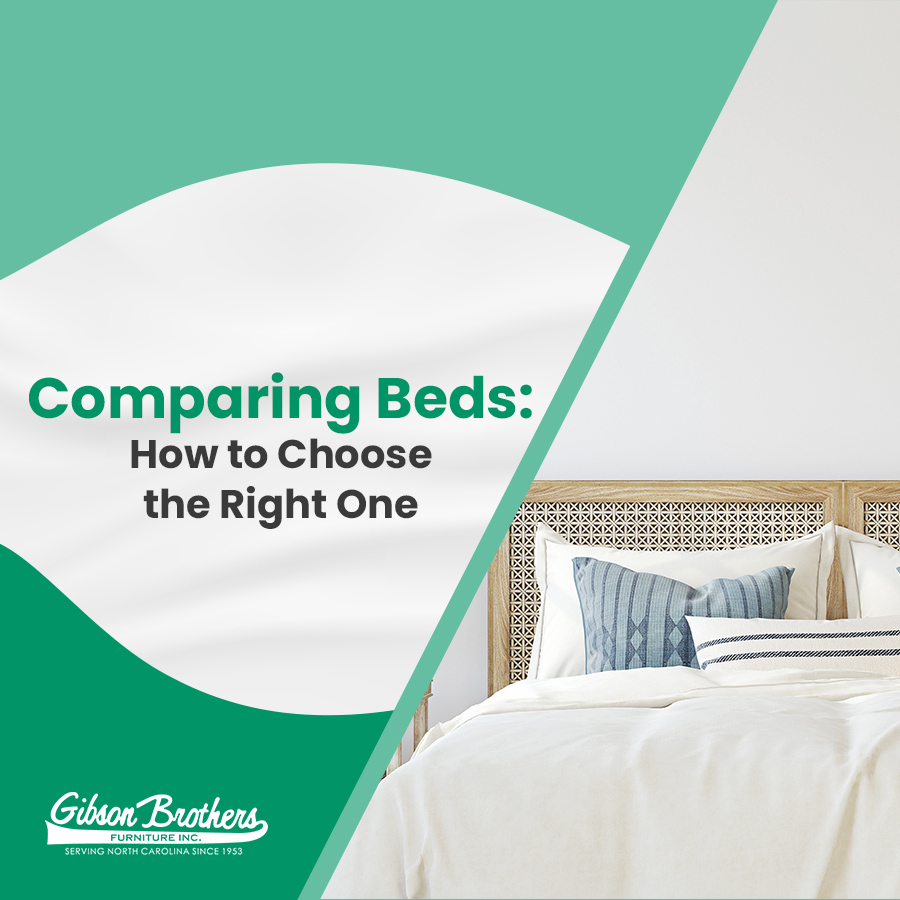 A growing body of research shows that quality sleep is one of our most essential needs as human beings. While this same research points out that most Americans are not getting the necessary quantity or quality of sleep, many people are taking steps to change that. If you are looking to improve your sleeping hours, then choosing the right bed is an important step. In this article, our team at Gibson Brothers Furniture Inc. will go over some things to look out for as you compare beds in order to find one that best fits your needs.
Size- One of the biggest things to consider when shopping for beds is what size is right for you. In general, people tend to sleep better when they have more room to stretch out, so make sure that your new bed is big enough for both your and your partner's comfort. On the other hand, you also need to make sure that there's enough space left over for you to use the room comfortably when awake. We at Gibson Brothers Furniture Inc. can help you strike the right balance between the size of your new bed to that of your bedroom.
Back Support- Another thing to look for when shopping for beds is back support. Just like sleep, a healthy spine is essential to your overall health, and making sure that you have the right support while sleeping is a great way to improve both. At Gibson Brothers Furniture Inc., we offer beds by Vaughn Bassett that will give you all the support you need to wake up refreshed and pain free.
Workmanship- Finally, you should always keep an eye out for solid workmanship when comparing beds. Here at Gibson Brothers Furniture Inc., all of the bedroom furniture you'll see displayed in our store is American-made, and we stand behind its quality. Cheaper options may save you a buck in the short term, but you'll quickly find that your sleep will suffer for the shoddy construction. If you want a high-quality bed that will give you great sleep for the long term, stop by our showroom to view our selection.