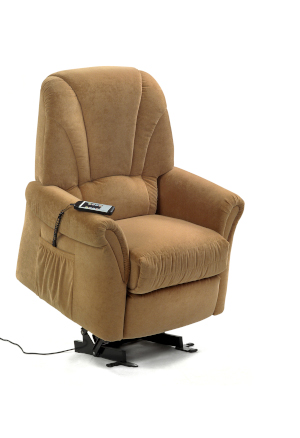 Everyone loves a good recliner because you can come home after a long, hard day and put your feet up, lay your seat back, and relax. The only problem with recliners is that it can be hard to get back up from them. That's where reclining lift chairs come in. Here's what you need to know about them.
Still a recliner: As their name suggests, reclining lift chairs are still recliners. You can still lean your chair back and put up your feet as with your traditional recliner. Some lift recliners might recline slightly less than regular recliners, but they are still just as comfortable.
Easy rise: The thing that makes reclining lift chairs so popular is how easy it is to rise and get out of them. You don't need to feel stuck in the chair or risk hurting yourself because you can use the mechanical lift portion of the chair to make it rise steadily and gradually help you out of the chair.
Not just for the elderly: Many people think that reclining lift chairs are made only for the elderly. While they are smart addition to any home of the elderly, they can be enjoyed by anyone who suffers from decreased mobility, whether its due to an injury or otherwise. These chairs are also perfectly comfortable for just about anyone to enjoy.
Reclining lift chairs are comfortable, easy to relax in, easy to use, and helpful for the less mobile. Give us a call if you would like to learn more about the chairs we have available.