We offer several types of quality loveseats to suit your specific needs.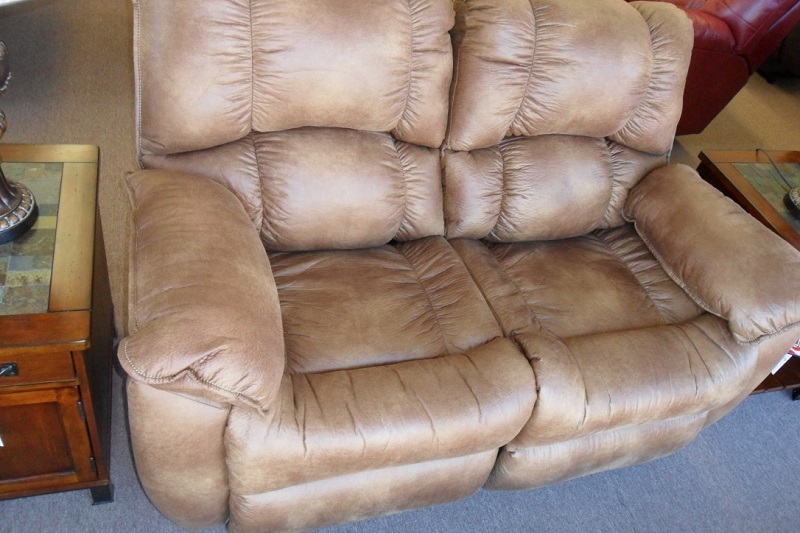 Have you ever wondered how loveseats came about? Here at Gibson Brothers Furniture Inc., we find the history of loveseats to be quite interesting. Upholstered chairs were crafted in the late 1700s to be wider than that which would typically seat one person so that the dresses of the day could be accommodated. The fashion through most of the 1700s was a dome-shaped hoop with an expanse of layers of material that made sitting on a standard chair problematic, hence chairs were crafted to be much wider. Once this fashion ended, however, the desire for seating that was now suitable for two people didn't end, and the term "loveseat" came into being.
There was also a period of time where two individual seats would be fashioned in such a way as the couple sat facing opposite directions rather than side-by-side as we do today on loveseats. While our history here dates back only to 1953 rather than when loveseats first came about, we have the experience to provide you with quality, American-made loveseats we are confident you'll love (pun intended).
Whether you are looking for something formal or plush loveseats you can sink into to read a great book or watch television, we are confident you'll find what you are looking for in our 14,000-square-foot showroom. Our helpful staff will assist you with selecting something to match what you have at home or get a full living room set. Loveseats can be the ideal solution when there isn't enough space for a full-size sofa or for a room, such as a bedroom or nursery, where you wouldn't need anything larger than a loveseat. Call or stop by today with any questions you may have.
---
At Gibson Brothers Furniture Inc., we offer high-quality loveseats to those in the Lake Norman area, including Mooresville, Kannapolis, Concord, Troutman, Sherrills Ford, Denver, Salisbury, Statesville, Cornelius, Landis, and China Grove, North Carolina.